Tue, May 17, 2022
Master of Science in Entrepreneurship and Innovation (MSEI) student named Outstanding Graduate Student
Rosemarie Gilbert, a student in the Master of Science in Entrepreneurship and Innovation (MSEI) program, has been named the Outstanding Graduate Student for the entire Jack H. Brown College of Business & Public Administration.
She will be recognized at the Jack H. Brown College live spring Commencement ceremony at 8 a.m. on Saturday, May 21, at the Toyota Arena in Ontario, where about 605 students are expected to walk. Gilbert, who is originally from Montréal in Québec, Canada, is a first-generation college student.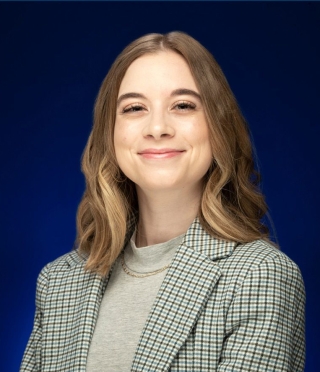 "I chose to enroll in the Master of Science in Entrepreneurship and Innovation because I wanted to explore the field of business and because entrepreneurship runs in my family," said Gilbert, whose parents built a successful business in 1997 that is still serving the community to this day"
"I have a strong desire to make a difference," she said. "I also want to bring something new to the market in the field of communication, and this is why entrepreneurship was calling to me."
Gilbert's goal is to be an entrepreneur/freelancer offering consulting services in communication, and a professor and researcher in the field of organizational communication.
See the full news story here