The Artist Entrepreneur: Innovation & Leadership in the Arts
The NEWEST Minor program that Combines Creativity and Innovation!The CSUSB College of Arts & Letters together with the CSUSB School of Entrepreneurship are proud to bring you this exclusive minor field of focused study...
The Minor in Entrepreneurship in the Arts is aimed at students in the College of Arts and Letters who are seeking to blend their primary area of study in arts and humanities with entrepreneurship. Specifically, the goal of this minor is to educate students as to the nature and accessibility of entrepreneurship, to celebrate, explore, and capitalize on their inherent creativity as students of the arts and humanities, and to teach them the practical entrepreneurial skill sets that they will need to be able to blend their area of expertise with entrepreneurship as they look toward further developing their careers post-graduation.
The primary purpose of this program is to answer the question "what and who is an artist-entrepreneur?" During our time together we will examine the creative intersection between entrepreneurship and the arts, and address the basics of creativity, ideation, and the freedom mindset. As part of this endeavor you will also acquire an understanding of, and healthy appreciation for, the concepts of vision, story-telling, relevance, community, collaboration, networking, improvisation, creative spaces, mentorship, and arts leadership. These courses will feature artist-entrepreneurs as guest lecturers on a regular basis.
CLAIM YOUR A&E MINOR TODAY! For course advising, contact Dr. Lucy Lewis at lucy.lewis@csusb.edu.For technical assistance, contact Stacey Allis at stacey.allis@csusb.edu.
How to Add/ Change Your Minor
Undergraduate students may submit a Minor request through their myCoyote Student Center. Please see the Change of Major/Minor Guide for instructions or view the instructional video to learn how to submit an online request.
The minor requirements will appear on your PAWS approximately two weeks after the form has been submitted. An email notification will be sent to your CSUSB email account once your PAWS is ready for viewing.
How to Apply to CSUSB
Use this direct link to access all CSUSB application programs Cal State Apply CSUSB Programs
All applications to the California State University system campus are submitted through Cal State Apply. Cal State Apply is a resource for gathering information about particular campuses and programs, understanding impaction requirements and for submission of your application.
When you are ready to complete your application to Cal State San Bernardino through Cal State Apply, be sure to review your checklist of items needed to apply.
See What Our Students Have to Say...
"I do believe that this class is preparing us with the necessary skills and ability to apply them to the real world.While my degree course work focuses more on honing the skills of my art, this entrepreneurship course I feel gives us a place and time to develop, refine and envision our professional goals, and learn the business and social skills needed to achieve them."
"We are getting guest artist entrepreneurs that talk to us about their experiences and answers our questions. This is something we cannot get somewhere else. We even get support from them. Another valuable aspect is how it forces us to get out of our comfort zone and try out what we were always scared of doing."
Minor in Entrepreneurship in the Arts - 18 units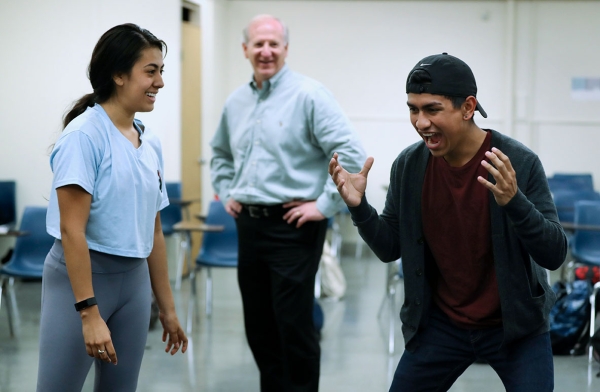 REQUIRED COURSES:
/ CAL 4000 The Artist Entrepreneur: Innovation and Leadership in the Arts: Answers the question what and who is an entrepreneur? Examines the creative intersection between entrepreneurship and the arts, and specifically addresses the basics of creativity, ideation, and the freedom mindset.
/ CAL 4100 The Artist Entrepreneur's Toolkit: Explores the nuts and bolts of small business management skills necessary for an entrepreneurial venture in the arts. Topics surveyed will include, but are not limited to, the basics of finance, accounting, taxation, and legal considerations such as copyright, in addition to marketing and advertising.
/ CAL 4200 Venture Ideation, Analysis, and Development in the Arts: Reviews the concept of ideation and examines the intersection between ideas and opportunities in the arts. Topics include, but are not limited to, pattern recognition, rapid opportunity analysis, resources, and the development of sustainable business models.
/ CAL 4300 The Artist Entrepreneur Launch: Prerequisites: CAL 4000, CAL 4100, and CAL 4200 Examines the process and methods necessary for launching an entrepreneurial enterprise in the arts. Discusses the entrepreneurial and artistic qualities that are key to establishing a successful enterprise and career in the arts. Culminates in a practicum project for the minor Entrepreneurship in the Arts. Semester.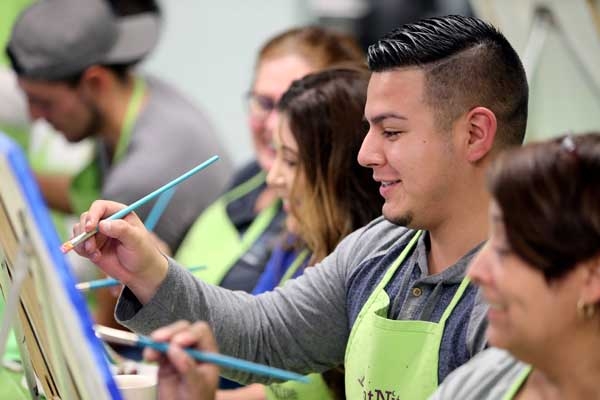 REQUIRED ELECTIVES – 6 UNITS:
/ Six (6) Elective Units to be chosen in consultation with the Entrepreneurship in the Arts minor program advisor, from coursework from the following departments: Art, Communication Studies, English, Entrepreneurship, Music, Philosophy, Theatre Arts, World Languages.
/ In addition to the grade point average requirements stated in Program Requirements for a Bachelor's Degree, students must earn a grade of "C" (2.0) or better in all courses required to fulfill the Minor in Entrepreneurship in the Arts.
Come and Kick Our Tires!
/ ADMN 1001 – Leadership for Global Challenges: Exploring the Entrepreneurial Mindset a General Education (GE Category E) course that explores the concept of entrepreneurship and how the entrepreneurial lens can be employed to help individuals understand, interact and change the world around them by solving pressing personal, social and global problems. Students will learn the skills and abilities consistent with an entrepreneurial mindset to develop as a whole person by better understanding human behavior, creative endeavors, social relationships, one's relationship to the environment and how stress and failure can be managed.
/ ENTR 3000 – Entrepreneurship and Innovation WELCOME TO A WHOLE NEW APPROACH... Add new skills in entrepreneurship and innovation to your career toolkit! Examines the sources of new ideas and innovation, how ideas move from mind to market, the facets of the entrepreneurial mindset, and how entrepreneurial models and approaches can be applied in any organizational or societal context.
Entre Quick Links