Become a Certified Leader in Early Childhood Administration
The Early Childhood Administrative and Leadership Certificate will provide you with the skills to lead and serve early childhood educators and create sustainable and fiscally healthy early childhood programs. Are you looking to move into a leadership position in the field of Early Childhood Education? Or open your own child care center? Are you an entrepreneur seeking the tools to make your venture a success? The Early Childhood Administrative and Leadership Certificate will provide you with the skills to lead and serve early childhood educators, and create sustainable and fiscally healthy early childhood programs.
Career Outcomes
Child Care Center Owner/ Managers
Child Care Site Supervisor
Entrepreneurs
Leadership Positions
Move up the Child Development Permit Matrix
Who Will Benefit
Childcare Providers
Child Development Specialists
Child Life Specialists
Early Childhood Teachers
Owners of In-Home Child Care
Those seeking to open a Child Care Center
Emerging Leaders in ECE
Program Details
Hybrid format: Weekly Face-to-Face Class + Online
4 courses (6 weeks per course)
$1,170 per course
No prerequisites or prior degree required
Complete in only 6 months
Earn 12 units of college credit
Course Descriptions
CD5823-50: Leadership in Early Childhood Education Learn about leadership skills that can be applied to the early childhood education setting. Specifically, you'll have the opportunity to assess your own leadership style and how to use your strengths to serve others. Discuss common challenges within leading in an early childhood program and strategies to problem solve. Understand how to set goals with specific steps to reaching the goals. (3 units)
To promote student health and safety, housing options are modified to allow for lower density and physical distancing practices. On-campus residents have opportunities to engage with peers and faculty, build community, and access resources to support personal and academic success!
CD5823-51: Entrepreneurship & Small Business Management in Early Childhood Learn what is entrepreneurship and how it connects to early childhood care and education. Begin to identify your own entrepreneurial mindset. Examine typical challenges of business ownership. Learn vital small business skills such as legal considerations, how to make data-driven decisions, and strategies to be fiscally sustainable early childhood programs. (3 units)
CD5823-52: Early Childhood Administration and Community Engagement Identify methods of employee performance appraisals. Examine considerations for hiring and job descriptions. Consider key components of creating mission statements and program philosophies. Examine the importance of high quality work environments and compensation for employees. Learn strategies and benefits to community engagement. (3 units)
CD5823-53: Mentoring and Adult Supervision Learn different methods of mentoring. Use your leadership style, identified in the Leadership in Early Childhood Education course, to connect with mentoring adults. Discuss common challenges of adult supervision. Learn how to provide effective feedback and ways to track mentee progress. Learn strategies to support adults developing and achieving goals. (3 units)
Program Coordinator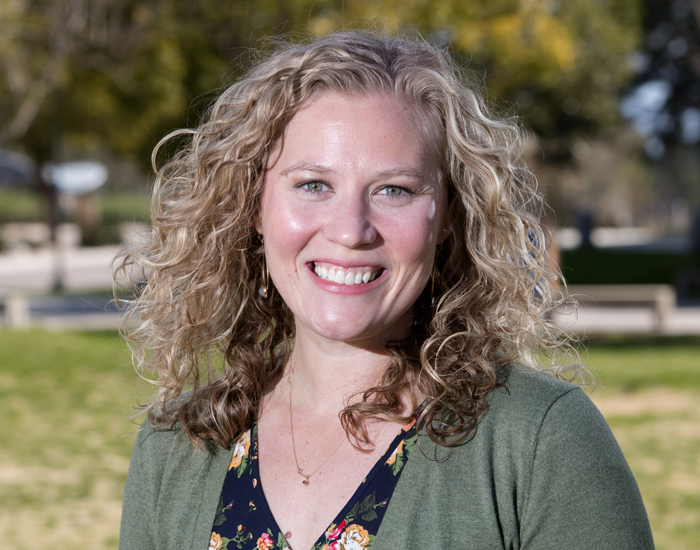 Amy van Schagen, Ph.D.
Dr. Amy van Schagen developed the Early Childhood Administrative Leadership Certificate after serving as an Entrepreneurial Faculty Fellow at CSUSB and receiving a Jack H. Brown College of Business and Administration Teaching Innovation Grant. Dr. V conducted research in the community to identify barriers to accessing higher education for early childhood educators. The ECAL certificate is designed to address some of these barriers by providing courses that are taught in the evenings, a hybrid format (partially online), affordable, applicable for college credit, and taught in the community. The aim of the program is to provide tools for those currently in the field of early childhood education or interested in it to become leaders and feel confident in paving the path for young children using an entrepreneurial mindset and social equity lens.
Dr. Van Schagen is an Assistant Professor in the Psychology Department, and serves as the Program Director for the ECAL Certificate program and the M.A. Child Development program. Prior to receiving her M.S. and Ph.D. in Human Development and Family Studies at The University of North Carolina at Greensboro, she worked for almost five years as an early childhood teacher. Dr. V has a passion for equity and higher wages in the early childhood workforce, and building access for all young children to have high quality early learning experiences. Outside of her career, Dr. V enjoys hiking, running, the beach, playing with her dogs, and spending time with her partner and family.
Instructors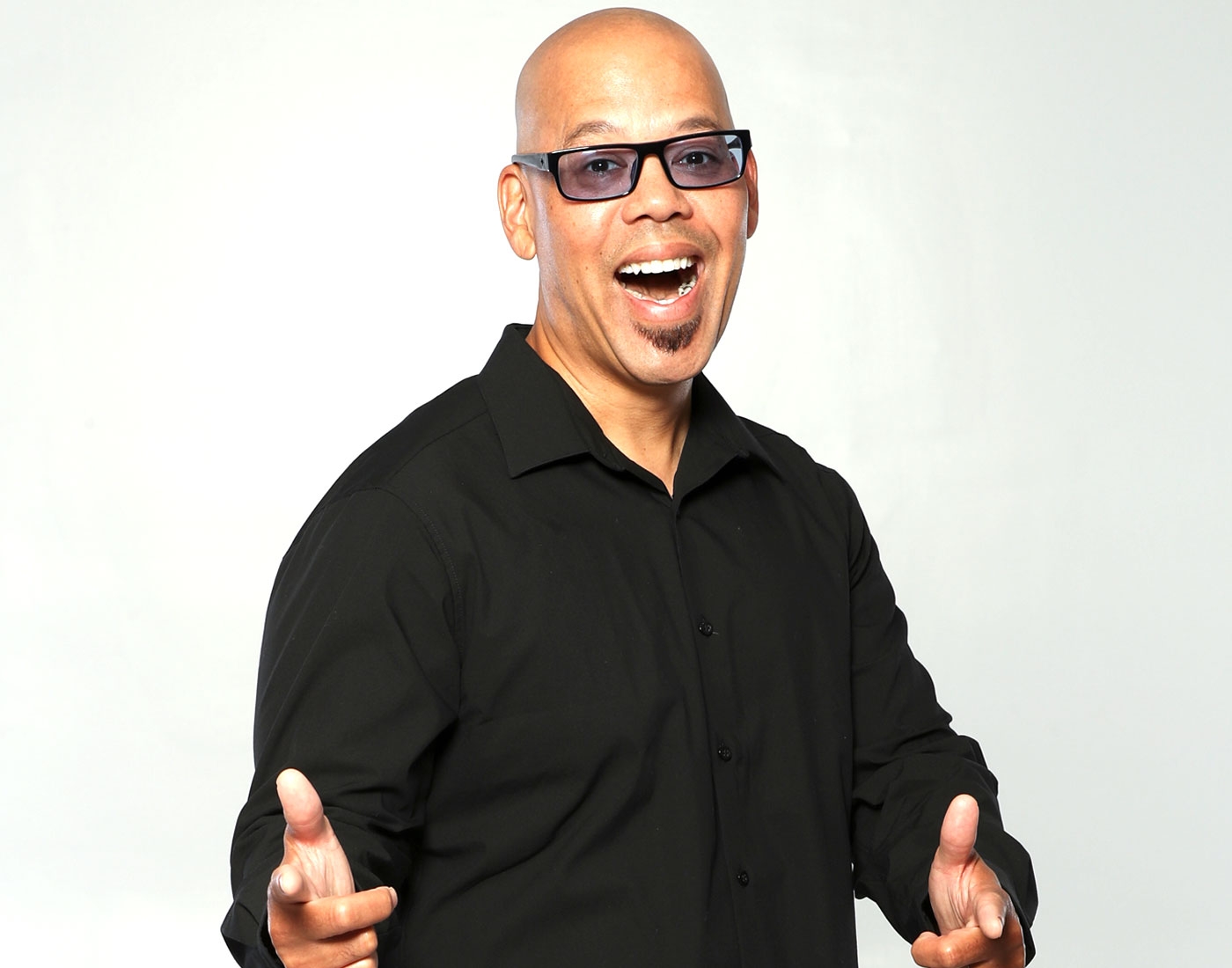 Patrick Person (Pat), M.B.A.
Pat Person is an adjunct professor teaching entrepreneurship at California State University, San Bernardino. Pat is a passionate entrepreneur and previous co-founder of an education startup called Kids That Code, Inc. The company seeks to inspire young children to pursue a career in technology by teaching them computer programming, game development, electronics and much more. Kids That Code started as a student class project at CSUSB and became a successful company. Mr. Person graduated from CSUSB with MBA degrees in both Marketing and Entrepreneurship.
Pat is also the co-founder of a nonprofit called The Mista Pat Project to educate young people about careers in Science, Technology, Engineering, Arts and Mathematics (STEAM). The nonprofit is currently developing a groundbreaking kids' technology TV show destined for PBS called "Technology with Mista Pat."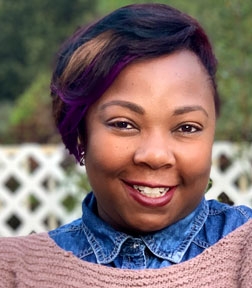 Chrystina Smith-Rasshan, Ph.D.
Dr. Chrystina Smith-Rasshan has been working in the field of Education for 20 years. During her career, she has worked as substitute teacher, instructor, academic advisor and grant manager. Her experience includes working with students in pre-K through college. In addition, she served for five years on the Board of Directors for a literacy-based non-profit organization.
From 2013 to 2016, she worked as a Staff Analyst II with First 5 San Bernardino. In this position, she managed the Early Learning initiatives program. Currently, she oversees the operations of the Early Learning and Development department at San Bernardino Superintendent of Schools. Under her leadership, the division has grown, and continues to diligently improve the learning opportunities for children ages 0-5 through county-wide educational programs and services.
Alongside her extensive work experience, her academic achievements are notable. She earned a Bachelor of Arts in Liberal Studies from University of Redlands in 2002. Chrystina also holds a Masters of Education, which she earned in 2005 from National University, and earned her Doctoral degree in April 2020. Her Doctoral dissertation examines perceptions of Race and Leadership within Early Childhood Education. Outside of her career and academic accomplishments, in her spare time, she enjoys traveling, attending cultural and sports events, concerts and having culinary adventures with her husband and two sons. Overall, her dedication to community and family are essential to the work she does.