Entrepreneurial Educator Needed!
The CSUSB School of Entrepreneurship is currently seeking a tenure-track faculty member to help mentor and grow the next generation of entrepreneurs for the Inland Empire!
The CSUSB School of Entrepreneurship is growing yet again! With increasing interest in Entrepreneurship among students, as well as multiple new programs and courses at CSUSB, we have increased the number of courses offered in Entrepreneurship significantly. The programs driving this expansion are: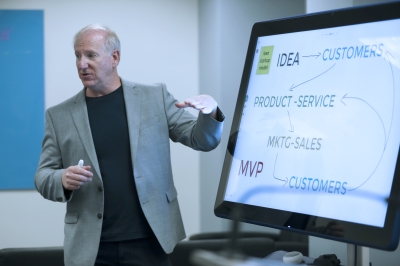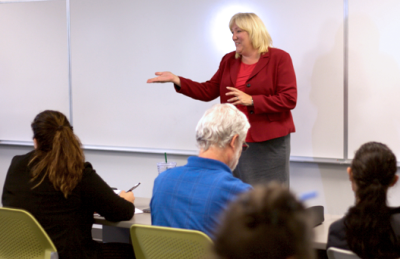 What We Are Looking For...
Here is what we are looking for – educators that have an entrepreneurial spirit who:
Share our core values:
Ownership Mindset
Results Driven
Commitment to Continuous Learning
Want to make a difference - we are seeking entrepreneurial individuals that want to make a difference as an educator and be part of a dynamic, growing School of Entrepreneurship – the only such entity in California! Successful candidates think like an owner, are results oriented and committed to innovative teaching, scholarship, and student success. Must be comfortable collaborating as part of a team and being accountable in helping us achieve the School's 3-year picture.
Have a passion for teaching and mentoring - candidates should have a passion for teaching Entrepreneurship and a willingness to mentor and coach students – being a good entrepreneurial role model is paramount. Candidates must also have a strong interest and skills that enable them to participate in building curriculum, developing innovative academic and experiential programs, taking on leadership roles within the School, developing and maintaining relationships with the local business community and working on various projects and activities in the Inland Empire Center for Entrepreneurship (IECE). It is also expected that the person filling this position will play an active role in maintaining student engagement, advisement of students in the Entrepreneurship program, and serving on school, college and university-wide committees. In addition, faculty are expected to support University, JHBC, and School strategic goals, which include student success and partnerships with the community to enhance the social, economic, and cultural conditions of the region and beyond.
Meet, at a minimum, typical requirements for tenure-track faculty in Entrepreneurship - Requires an earned doctorate from an accredited institution in the area of Entrepreneurship or a closely-related field (e.g. Strategic Management, Management) is required by time of appointment, with 1) evidence of teaching potential with a diverse student body at the undergraduate and/or graduate levels; 2) scholarly status in alignment with AACSB scholarly academic (SA, PA, SP) standing; and 3) professional (entrepreneurship/industry) experience appropriate to rank.
The Application Process
If you are interested in applying for our tenure-track faculty position, please visit the following links:
Entre Quick Links