New Entrepreneurship Courses!
In Fall 2020, the CSUSB Entrepreneurship program began offering two (2) new courses that will give non-entrepreneurship concentration/minor students an opportunity to learn more about entrepreneurship, innovation and the entrepreneurial mindset!
ADMN 1001 – Leadership for Global Challenges: Exploring the Entrepreneurial Mindset.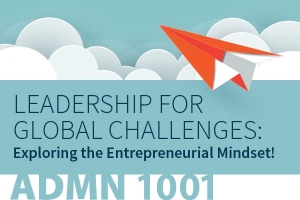 This new course is a Freshman Foundation Seminar, which satisfies General Education (GE) Category E for all students starting in Fall 2020. CSUSB is only one of four (4) universities in the country to offer an Entrepreneurship course as part of the General Education curriculum!
Course description: This experiential, discussion-based course explores the concept of entrepreneurship and how the entrepreneurial lens can be employed to help individuals understand, interact and change the world around them by solving pressing personal, social and global problems.

Students will learn the skills and abilities consistent with an entrepreneurial mindset to develop as a whole person by better understanding human behavior, creative endeavors, social relationships, one's relationship to the environment and how stress and failure can be managed.
ENTR 3000 – Entrepreneurship and Innovation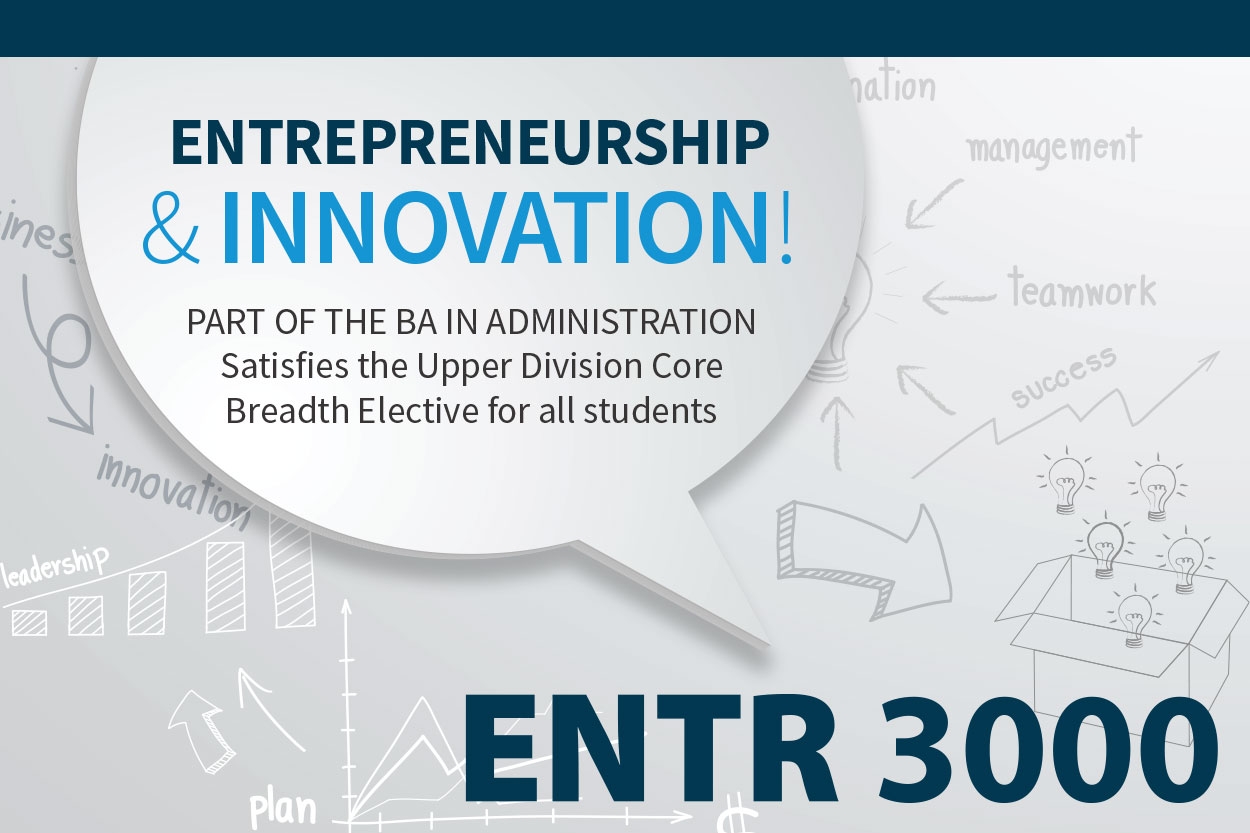 This new course is a part of the BA in Administration, and satisfies the Upper Division Core Breadth Elective for all students starting in Fall 2020. CSUSB is only one of 15 Schools globally that require all business students to take an Entrepreneurship course.
WELCOME TO A WHOLE NEW APPROACH... Add new skills in entrepreneurship and innovation to your career toolkit!

Course description: Exploration of the key concepts of entrepreneurship and innovation.

Examines the sources of new ideas and innovation, how ideas move from mind to market, the facets of the entrepreneurial mindset, and how entrepreneurial models and approaches can be applied in any organizational or societal context.