Full Bleed Rights LLC
Amber Garza (she/her), Principal/Agent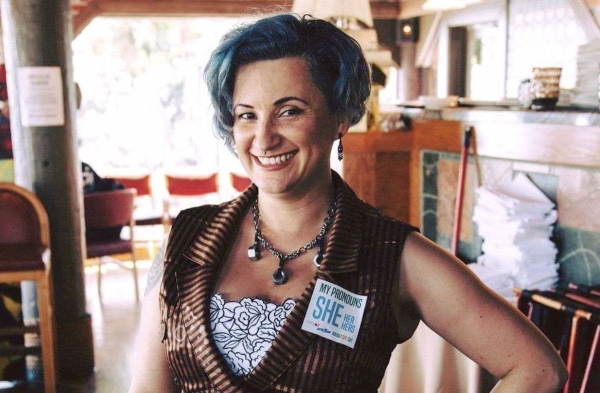 Amber states "There is a lot I don't know how to go about being a good employer - but I am anxious to learn!"
While sheltering in place during the Covid pandemic, Amber Garza realized just how easily she could work from home. With her Stanford Law School background and decades of legal and licensing experience, she built a company within a company for her previous employer. It made sense for her, at this point, to start her own company based on her specific expertise and her passion for comic publishing. She founded Full Bleed Rights, the first queer-woman-of-color-owned creative rights agency specializing in comics foreign rights licensing. Through her business, she negotiates with international comic book and graphic novel publishers, selling the rights to translate her client's books, and managing the contracts from beginning to end.
How the Inland Empire Women's Business Center Assisted:
With strong ties to the Inland Empire, Amber felt that seeking assistance from the Inland Empire Women's Business Center /IEWBC would be a good fit for her. She was fearful about going into business for herself as she realized the responsibilities she'd be taking on. She realized that during the pandemic, layoffs were a very real possibility and she had deduced that there is a risk whether she works for herself or someone else. Hence, this realization empowered her to start Full Bleed Rights LLC. The simple, sincere affirmations spoken at the right time, "Don't be afraid" and "You can do it" transformed her perspective. Janice Graham's webinar, "The ABCs of Starting Your Own Business" brought her tears of relief with a clear direction and action plan. Jennine Morel helped in setting up her highly specialized financials in a way that helps her forecast, evaluate, and plan "LIKE A BOSS."
One of Amber's proudest moments was becoming a job creator when she hired her first employee through Handshake. Her current employee is handling administrative responsibilities for now, but Amber already sees the potential for succession as a junior agent, which would help expand the business with growing talent-based incentives.
Amber has gained so much knowledge and data since the company's inception and plans to draw from that and define her next steps for growth as a niche specialized boutique agency, allowing her to enjoy her personal life and high-touch service with her clientele.